Modern RTA Cabinets Online
With a range of sizes and finishes to select from, our RTA kitchen cabinets bring your creative vision to life.
Shaker White
RTA Cabinets
in stock in CA & GA warehouse
Shaker Espresso
RTA Cabinets
in stock in CA & GA warehouse
Light Grey
RTA Cabinets
in stock in CA & GA warehouse
Charleston Saddle
Cabinets
in stock in CA warehouse
Best RTA Cabinets Factory Direct Price
Upgrade your kitchen with our top-of-the-line RTA kitchen cabinets with a 100% satisfaction guaranteed!
Quickly redefine your space today. Let our RTA cabinets reflect your refined taste. Act now. Make the smart choice - invest in our RTA cabinets for a stylish, efficient home upgrade. Your dream space is a click away. Make it happen with our RTA cabinets.
Top 10 Characteristics of our RTA Cabinets
SHERWIN-WILLIAMS 14-Step Finishing Process
All of our RTA wood cabinet doors and drawer fronts receive SHERWIN-WILLIAMS's 14-step finishing process, resulting in one of the finest finishes in the industry. From the initial sanding to the final finish application, each piece of cabinetry is made to your exact specifications by our skilled craftsmen.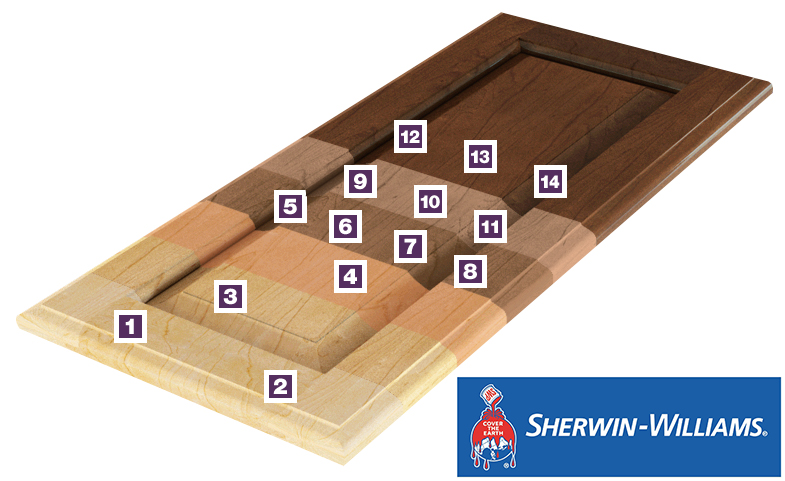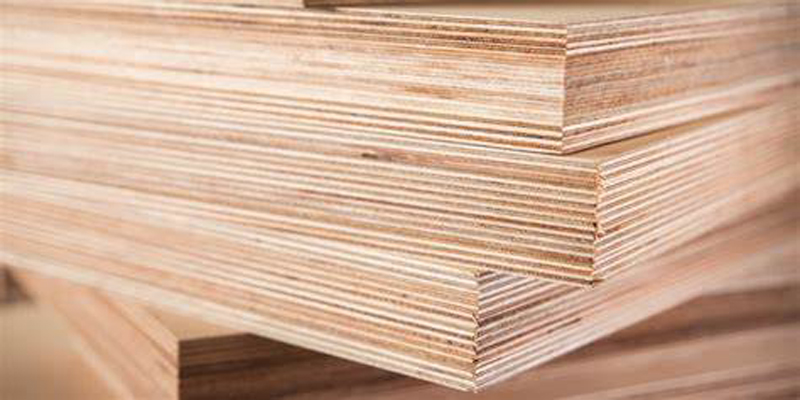 RTA Cabinet boxes are typically built of plywood. The most robust cabinets have full plywood sides and backs to stay square during delivery and installation, handle the weight of heavy countertops, and resist damage from moisture.
All of our RTA kitchen cabinets are required use of dovetail construction. A process that involves plywood side panels to perfectly interlock with a solid wood face frame through corresponding dovetail grooves. This highly resilient technique introduced to the market guarantees that cabinet lines are secure, strong, and long-lasting.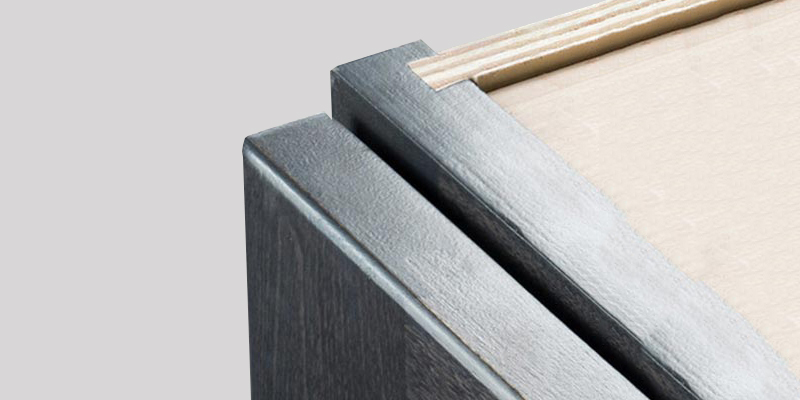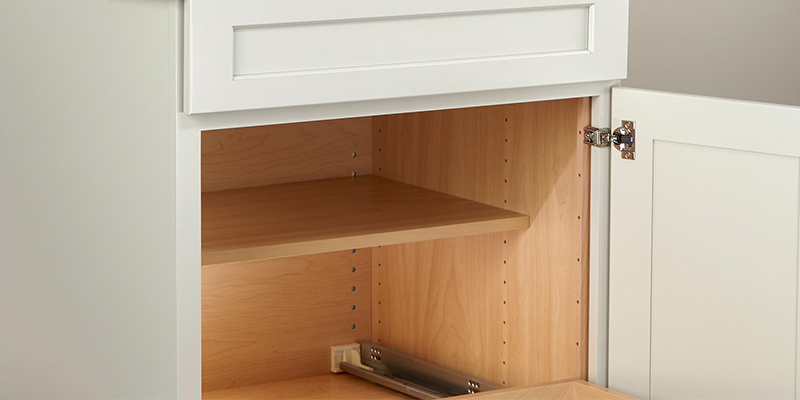 The anti-warp component involves the use of plywood panels comprised of rigid reinforcement beams. By applying the beams with a dovetail construction technique to secure all components, our ready to assemble cabinet meets this standard ensuring a strong, reliable build that is resistant to distortion.
To ensure a unified and organic design build, our RTA kittchen cabinet lines with plastic corner blocks, which keep the purity of cohesive construction.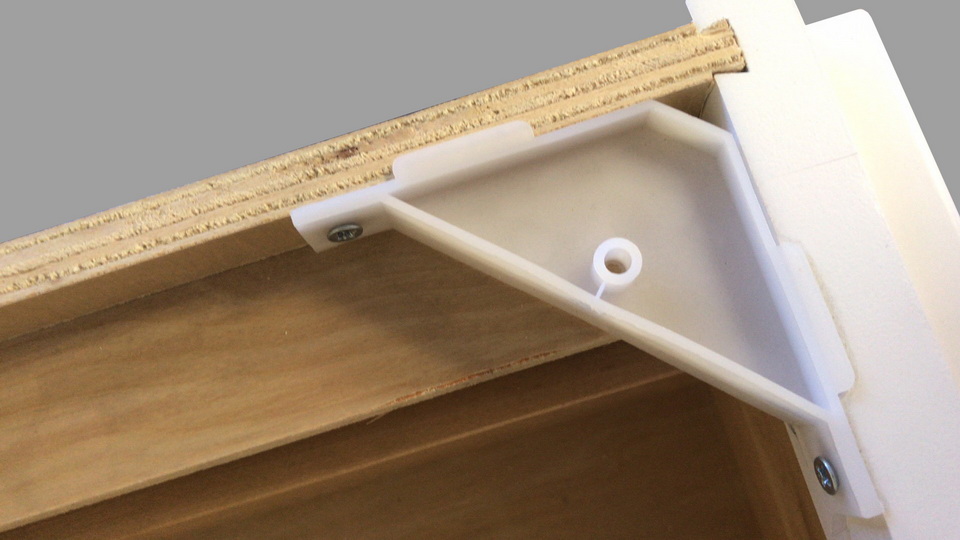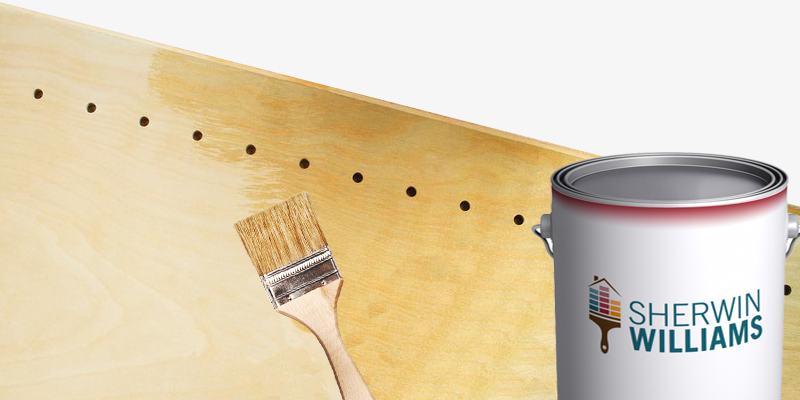 Treated & Finished Cabinet Interiors
Treated and finished cabinet interiors are another significant feature of our RTA cabinets as they produce a clear statement of quality and attention to detail. As opposed to manufacturing with an applied lining, Our vigorous top treatment techniques create a refined and durable design that is free of bubbling, peeling and chipping.
For superior structural longevity, the back of a cabinet is constructed from one piece of solid half-inch plywood. Our RTA cabinet backs with a strong and single piece of plywood to ensure durable strength and dimensional stability.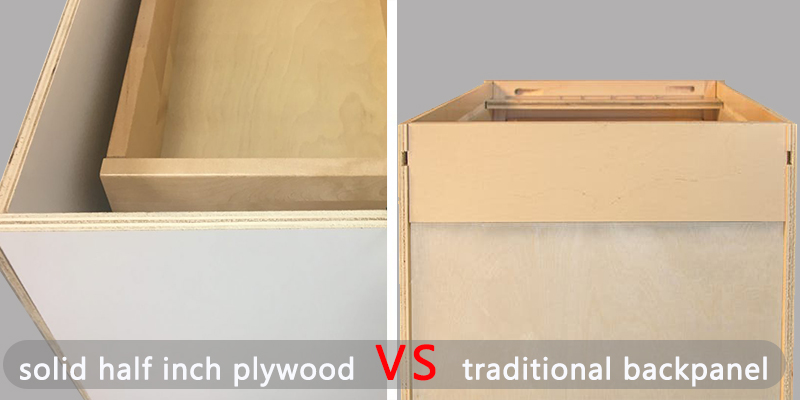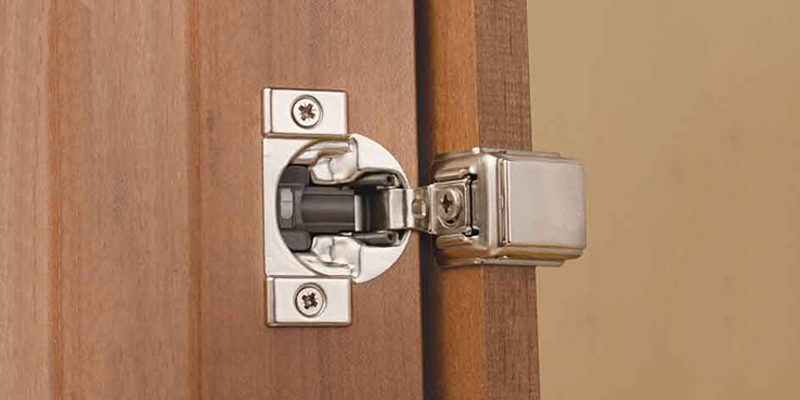 Our RTA kitchen cabinets use of compact hinges with built-in, soft-close mechanism providing an impeccably gentle and fluid cabinet function.
Full-Extension Soft Closing Drawer Glides
The smooth full-extension soft-closing technology glides guarantee an enhanced running action that maximizes a cabinet's storage to its full capacity, precisely utilizing space while also preventing damage and depreciation.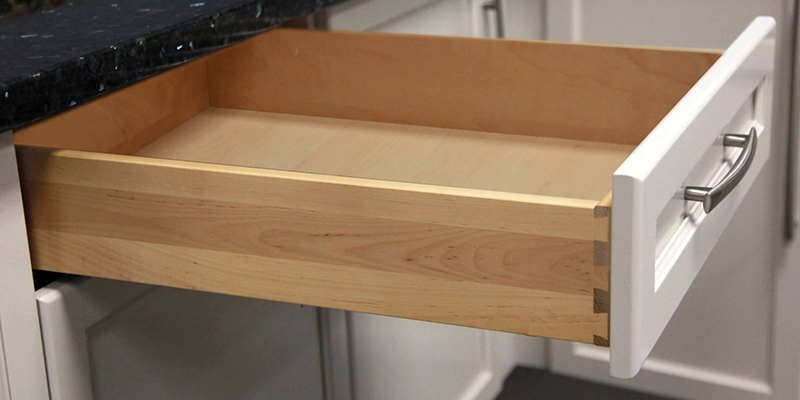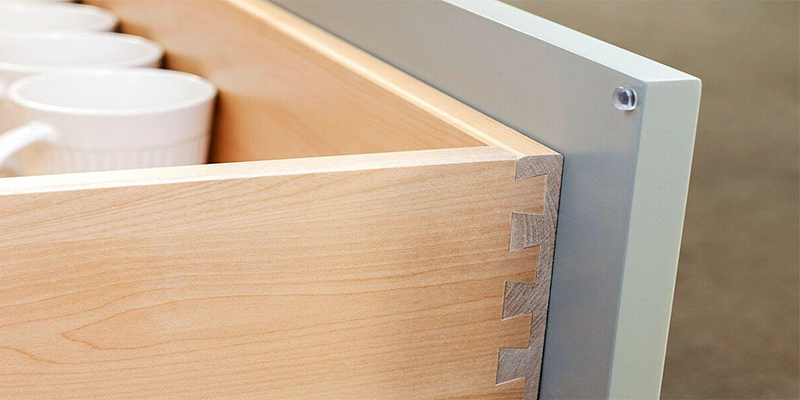 To ensure proper door alignment and function, RTA cabinets requires an effortless system utilizing a degree of mechanical precision for installing perfectly positioned drawer faces. We innovates with a unique technique using circular discs that allow for easy 3/8" adjustments in any direction, resulting in a kitchen cabinets wholesale that achieves an aesthetically graceful balance.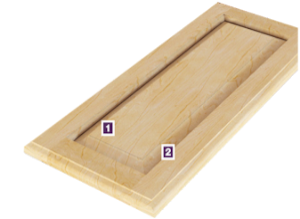 selects quality wood,which skilled craftsman sand to a smooth finish
After sanding,all surfaces are vacuumed to eliminate dust particles.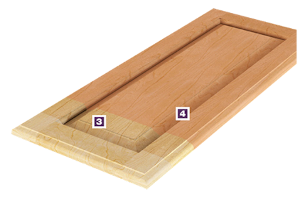 Craftsman hand-apply distressing,vintage and burnished techniques to selected finishes.
Equalizer stains are applied to balance the base color of the wood.
Toner is applied which establishes consistent color uniformity.
A deep penetrating stain is(hand-applied/hand-sprayed/applied)to reveal the wood grain.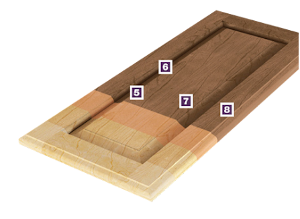 All stained surfaces are evenly hand-rubbed and wiped clean of excess stain.
After slowly air drying,highlights,glaze,glaze details,burnishing stain,and vintage patina are hand-applied to selected finishes.
Specially formulated wood sealer is applied,penetrating all exposed wood surfaces for uniform protection.
Sealed product is placed in high-temperature oven to ensure a thorough cure.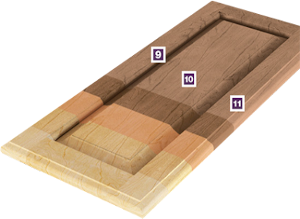 All surfaces are hand-sanded again,providing a smooth,consistent surface to accept topcoat.
Environmentally safe topcoat is applied to maximize resistance to scuffing,dents,moisture,UV fade and household chemicals or agents.
Top-coated pieces are slow-cured in a 150-degree oven,creating a smooth,baked on surface.
Each cabinet is inspected and hand-polished,assuring quality and durability.
PayPal Buyer Protection ensures you get what you pay for
If you don't receive the kitchen cabinets that you ordered, you may qualify for Paypal Purchase Protection, and Paypal will reimburse you for the full purchase price plus any original shipping costs, subject to terms and limitations.

Cheapest RTA Cabinets online
What Are RTA Cabinets?
Ready-to-assemble (RTA) cabinets offer homeowners and renters an affordable and customizable cabinetry solution. As opposed to prefabricated or custom cabinetry, RTA cabinets ship disassembled with all necessary parts and hardware included. The do-it-yourself nature of RTA cabinet installation makes them an approachable project for DIYers. When installed properly, RTA cabinets can have a quality comparable to custom cabinetry at a fraction of the cost. This detailed guide covers everything you need to know about RTA cabinets.
Key Features of RTA Cabinets
Ships disassembled with all parts and hardware included for assembly
Compact, shippable boxes make deliveries manageable
Available finished or unfinished
DIY-friendly assembly
Custom sizing options beyond standard sizes
More affordable than custom cabinetry
Pros and Cons of RTA Cabinets
Pros
Cost savings: Pre-assembled stock or custom cabinets are pricier than RTA cabinets. You save significantly by assembling cabinets yourself.
Convenience: Home delivery of flat boxes is far easier than getting pre-assembled cabinets into your home. No need to struggle getting large cabinets through doorways!
Customization: Many RTA brands offer custom sizing and storage options beyond standard sizes. This allows a more customized look without the cost of full custom cabinets.
Quality materials: Leading RTA brands use quality plywood boxes and hardware that rival custom cabinets. Finishes can also look quite premium.
DIY project: Assembly of RTA cabinets is a relatively approachable DIY project for those wanting to save on installation costs.
Cons
Assembly required: You'll need to set aside time for assembly, which can be difficult for some DIYers. Improper assembly can lead to issues down the road.
No on-site modifications: Unlike custom cabinets, you can't alter cabinets once assembled. Sizing and modifications need to be planned from the start.
Variability in quality: There is a wide range of quality across RTA brands. Cheaper cabinets often have weaker materials and hardware.
Can't see in person first: Since RTA cabinets ship sight unseen, you can't inspect quality until boxes arrive. Returns can be a hassle.
No professional installation: Installation is on the DIY homeowner, which can be daunting without carpentry experience. Poor installation can impact performance.
While not perfect, RTA cabinets offer an unbeatable value if you're comfortable with a DIY cabinet assembly and installation. Focus on choosing a quality brand known for sturdy materials and backing their products with good warranties.
How to Choose RTA Cabinets
Choosing the right ready-to-assemble cabinets for your space is critical, as the quality and customization options vary greatly by brand. Focus on these factors when selecting RTA cabinets:
Quality of Materials
Avoid cheap particleboard boxes in favor of plywood construction. Look for full wood doors and drawers, durable finishes, and soft-closing hardware. Trusted brands will use quality materials to ensure years of performance. Don't sacrifice quality for minor upfront savings.
Brand Reputation
Read customer reviews and look for indicators of quality like solid warranties, full spare parts availability, and knowledgeable customer service. Well-reviewed brands typically have their assembly and manufacturing processes dialed in.
Customization Options
Look for a range of door styles and finishes. See if sizing can be adjusted beyond standard 12″ increments. Some brands offer unique storage solutions not found in stock cabinets. Customization allows a semi-custom look at the cost of RTA cabinets.
Price
Given the range of quality, set a budget but not at the expense of essential features like plywood boxes. Aggressively cheap RTA cabinets will look cheap very quickly. Spending 10-20% more on a quality brand is advisable for long-term satisfaction.
Ease of Assembly
Understand the assembly process before ordering. Cabinets that click together or have simple hardware are better for DIYers vs. those requiring extensive drilling or fasteners. Clear instructions with ample diagrams are also critical. By carefully selecting your RTA cabinet brand, you can get beautiful, highly functional cabinets tailored to your kitchen that will last for many years. Never compromise on cabinet box quality when evaluating options.
How Are RTA Cabinets Constructed?
Understanding how ready-to-assemble cabinets are engineered and constructed can help guide your buying decisions. Here's an overview of typical RTA cabinet construction methods:
Cabinet Boxes
The cabinet box or carcass forms the basic shape of the cabinet. Most quality RTA cabinets use 3⁄4" thick plywood for cabinet sides, tops, bottoms, and shelves. Plywood offers durability and resists warping better than particleboard or MDF. Dowels, screws, or interlocking joints are used to assemble boxes.
Doors and Drawers
Doors are commonly available in slab, shaker, or custom styles. Solid hardwood lumber, plywood, or MDF are used based on door style and price point. Drawers are typically four-sided and made from solid wood or plywood. Undermount soft-closing drawer glides are preferred for a smooth open/close motion.
Finishes
Both painted and stained finishes are popular for RTA cabinets. Painted finishes involve spraying boxes and doors with several coats of durable paint suitable for kitchen use. Stained finishes require multiple stages of staining and sealing using wood tones like cherry, maple, and oak.
Hardware
Cabinet hardware includes hinges, drawer glides, and pulls/knobs. Concealed European-style hinges allow full door motion. Side-mounted drawer glides enable smooth operation. Hardware is typically pre-installed from the manufacturer. Understanding construction methods helps identify the hallmarks of quality in RTA cabinets. Look for plywood boxes, solid wood doors and drawers, soft-close hardware, and durable finishes. These indicate an RTA cabinet built to last.
How Much Do RTA Cabinets Cost?
RTA cabinets offer significant savings over other cabinet options, though prices vary based on quality, size, and customization. Here are typical price ranges:
Economy Brands: $50 – $125 per linear cabinet foot
Mid-Range Brands: $125 – $200 per linear foot
Premium Brands: $200 – $300 per linear foot
Other cost factors include:
Door style and material: Custom wood, paneled, glass, etc.
Finish: Painted vs. stained
Add-ons like dividers, tiered storage, or lazy susans
Specialty storage and organizational systems
While economy brands start under $100/foot, quality issues often emerge over time. Investing in mid-range or premium cabinets in the $150-$250/foot range provides better long-term value. Remember to budget extra for:
Cabinet hardware
Delivery
Countertops
Installation tools
Installation help (if hiring)
While not the cheapest option, RTA cabinets offer excellent bang-for-buck compared to other cabinetry. Focus less on bottom barrel pricing and more on enduring quality per dollar when choosing products.
How to Assemble RTA Cabinets
Assembling ready-to-assemble cabinets is a manageable DIY project with proper planning and care. Follow these tips for smooth RTA cabinet assembly:
1. Review Instructions Thoroughly
Before starting, read all instructions to understand the full assembly process. Identify parts, fasteners, and tools needed. Ask the manufacturer if anything is unclear.
2. Work on a Clean, Level Surface
Choose a large, clean area like a garage floor or basement to assemble cabinets. Ensure the surface is level so cabinets assemble squarely. Proper assembly depends on a flat surface.
3. Organize Parts and Hardware
Unpack all components and hardware. Organize parts, fasteners, doors, and shelves to avoid confusion or lost pieces during assembly. Double check that all listed parts are present.
4. Follow Instructions Exactly
Step-by-step, assemble cabinet boxes, doors, drawers, and pull-outs as directed. Rushing through instructions leads to mistakes. Take your time.
5. Use Power Tools Carefully
Power drills with adjustable torque and drivers with depth settings make assembly easier. The right drill bit types prevent wood splitting. Set tools to proper settings for each material.
6. Check for Square
Ensure cabinet boxes assemble at perfect 90 degree angles. Squared boxes allow proper installation alignment later on. A carpentry square is perfect for checking this.
7. Don't Force Anything
If a part won't align or fasteners won't thread easily, don't force it. Double check alignment and re-read instructions. Forcing parts leads to cracks and damage.
8. Prep and Finish Properly
Sand unfinished edges, fill holes as needed, and clean surfaces thoroughly before finishing or installation. Proper prep prevents finish defects down the road. Following each assembly step closely results in strong, square, flawless looking cabinets. Patience and care pays off during assembly. Rushing the process often results in headaches later on.
How to Install RTA Cabinets
Installing assembled RTA cabinets requires careful planning, precise measurement, and some carpentry skills. Follow these best practices:
Choose an Installation Sequence
Map out cabinet locations in exact order of installation. Start with corner or peninsula cabinets first. Group cabinets sharing walls to simplify installation.
Mark Cabinet Locations
On walls and floors, mark all cabinet locations and heights based on your kitchen plan. Double check spacing between cabinets and appliance openings.
Level and Plumb Walls
Ensure walls are square and plumb. Use shims if needed to create a flat surface for mounting. Cabinets must attach to flat, level walls.
Attach Wall Mounting Rails
Screw ledger boards horizontally to walls to support upper cabinets. Use a level to ensure perfect horizontal positioning.
Hang Wall Cabinets First
Attach upper cabinets to ledger boards using screws driven into wall studs. Use shims to adjust for uneven walls. Ensure cabinets are perfectly level.
Install Base Cabinets
Set base cabinets in place, level, and fasten to wall studs and/or floors using appropriate fasteners. Join cabinets together.
Scribe and Trim Cabinets
Where cabinets don't fit flush against walls, trace gaps and use a jigsaw to trim cabinet sides for a perfect fit.
Secure with Screws
Secure adjacent cabinets using screws driven into adjacent cabinet sides/frames. Tighten bolted wall connections.
Adjust Doors and Drawers
Adjust hinge tension so doors close flush against cabinets. Confirm consistent reveal around doors and drawers. Take care to position and fasten cabinets securely. Plumb, square, and level cabinets result in a kitchen built to last. Don't rush this critical stage of the installation process.
How to Customize and Upgrade RTA Cabinets
Beyond their flexible sizing, RTA cabinets offer many customization options that can tailor them to your unique space and taste:
Door Style Swaps
An easy upgrade is choosing alternate door designs like shaker, inset, glass panel, arched, or slab styles. Door styles dramatically change the look.
Finish and Color Changes
Stain, paint, glaze, or distress cabinets for limitless color and style options. Many brands offer dozens of stain and paint choices.
Accent Materials
Using contrasting materials like tile, metal, or glass for door inserts or cabinet accents creates distinctive designs.
Crown Molding
Adding crown molding lends a furniture-like feel. Molding choices range from simple to highly ornate.
Specialty Organizational Pieces
Companies offer specialty pull-outs, organizers, wine racks, and other unique storage options to maximize kitchen efficiency.
Decorative Hardware
Updating standard cabinet hardware with custom knobs, pulls, and hinges modernizes the look inexpensively. Take advantage of these upgrades to achieve a fully custom, high-end appearance kitchen using affordable RTA cabinetry as a starting point.
Maintaining and Repairing RTA Cabinets
RTA cabinets are built to last for years, but some periodic maintenance helps keep them looking their best:
Tighten any loosening hardware
Clean surfaces using dedicated wood cleaners only
Touch up scrapes, scratches, or dents immediately
Re-stain or paint cabinets as needed over time
Replace broken hardware components
Check hinge screws and drawer glide clips for loosening
Many RTA brands sell replacement parts for their cabinets. Maintaining a few spare shelves, hinges, and drawer glides enables quick repairs over time. With periodic upkeep and proper care, quality RTA cabinets will serve reliably in kitchens for a decade or longer. Handle cabinets gently, keep moisture away from cabinet boxes, and repair minor issues quickly to maximize life.
What are RTA cabinets made of
RTA (ready-to-assemble) cabinets are typically made from the same materials as pre-assembled cabinets, just shipped unassembled to save on costs. The most common materials for RTA cabinets are:
Particleboard – This is made from wood particles pressed together with resin. It's an affordable and stable material that makes up the cabinet box and shelves. The edges are often covered with veneers or laminates.
Plywood – Higher quality RTA cabinets may use plywood for some parts, like cabinet sides and doors. Plywood is more expensive but stronger than particleboard.
MDF – Medium density fiberboard is an engineered wood like particleboard. It's sometimes used for cabinet doors and drawer fronts on more affordable RTA cabinet lines.
Solid wood – Solid wood doors and drawer fronts are found on higher end RTA cabinets. Options like oak, maple and cherry add beauty and durability.
Laminates – Thermofoil or melamine laminates coat the exterior cabinet surfaces. This gives a smooth finish and provides protection from wear and tear.
Hardware – Drawer slides, hinges, pulls and knobs are included with RTA cabinets for assembly. These are usually metal with some plastic components.
So in summary, particleboard, MDF, plywood, solid wood and laminates make up most RTA cabinet components. The hardware allows you to assemble them into a finished cabinet for much less cost than pre-built cabinets.
Frequently Asked Questions About RTA Cabinets
RTA cabinets offer a versatile, affordable cabinetry option, but you probably still have some questions. Here are answers to some common FAQs:
How long do RTA cabinets last?
Quality RTA cabinets have a lifespan comparable to custom cabinetry when properly assembled, installed, and maintained. Expect 10-15 years from leading RTA cabinet brands.
Can RTA cabinets support granite countertops?
Yes. Well-made plywood RTA cabinets offer durability on par with custom cabinets. Securely anchor into wall studs to support heavy countertops.
Should I hire a contractor for installation?
Installing cabinets is challenging, but determined DIYers can manage the process with proper planning. Otherwise, hiring an experienced kitchen pro ensures a flawless install.
Can RTA cabinets be returned if damaged?
Always inspect deliveries thoroughly before accepting. Most brands allow returns within a short window if cabinets arrive damaged or defective.
Do RTA cabinets come with warranty?
Leading brands offer warranties of 1-5 years against defects in materials and workmanship. Ensure you understand warranty terms and timeline.
Are RTA cabinets suitable for rentals?
Yes. RTA cabinets are an affordable solution for refreshing rental kitchens on a budget. Focus on durable thermally fused or melamine finishes that resist scratches and dents. RTA cabinets remain a versatile, affordable option suitable for homeowners and renters alike. Taking time to properly assess quality and installation needs is key to success.
Key Takeaways on RTA Cabinets
Ready-to-assemble cabinets offer convenience, customization, and affordability unmatched by other cabinetry options. Key points to remember:
RTA cabinets ship disassembled for DIY assembly, saving significantly over prefab and custom cabinets.
Leading brands use quality plywood boxes and hardware for durability rivalling custom cabinets.
Careful assembly and installation are crucial for fit and finish. Don't cut corners.
Customization options tailor RTA cabinets to your unique kitchen design style.
Maintenance like tightening hardware and touching up finishes keeps cabinets looking their best.
Choosing quality brands is essential – don't sacrifice materials and construction to save a few dollars.
For homeowners looking to refresh their kitchen affordably, RTA cabinets offer a robust, customizable solution. With smart planning and a meticulous approach to assembly and installation, the end result can rival premium custom cabinetry at a fraction of the price. Carefully weigh all the pros, cons and factors when embarking on an RTA cabinet project.
Explore our blog for the best in ready-to-assemble (RTA) cabinets. Insightful articles guide you on selection, installation, upkeep, and trending styles. Whether you're a homeowner, designer, or DIY enthusiast, delve into the cost-effective, stylish potential of RTA cabinets with us.