Introduction
Black and yellow are two colors that pair beautifully together. When used in design, these bold, contrasting shades make a dramatic statement and really grab attention. Going bold with black and yellow in your home decor, clothing, graphics or any other creative medium allows you to express vibrancy, energy and fun.
The stark contrast of black and yellow has a strong visual impact. Both are primary colors and sit opposite each other on the color wheel, making them natural complements. When placed side-by-side, they heighten each other's intensity. Black enhances the brightness and warmth of yellow, while yellow amplifies the depth and sophistication of black.
This striking color duo has become iconic in our culture. From traffic signs to taxi cabs, black and yellow are ubiquitous symbols of caution and transportation. Bees, wasps, bats and other animals use this contrasting pattern as a warning to potential predators. In sports, black and yellow are the official colors of several major teams including the Pittsburgh Steelers, Boston Bruins and Borussia Dortmund.
Artists throughout history have recognized the powerful punch of black and yellow. Vincent Van Gogh painted his famous Sunflowers series using vibrant yellow petals against dark backgrounds. Contemporary pop artists like Andy Warhol have featured black and yellow motifs in their iconic works.
The bold appeal of this color combination can easily translate to modern interior design. Black and yellow make for an energetic, fun look that's perfect for contemporary spaces. Adding black and yellow accents is an easy way to inject a sense of vibrancy into any room.
Why Choose Black and Yellow
There are many great reasons to make black and yellow your bold color palette of choice:
1. Makes a Strong Statement
Few color combinations have as much visual impact as black and yellow. Both are primary pigments that grab attention when placed side-by-side in design. Going bold with these contrasting hues is guaranteed to get you noticed.
2. Energizing and Uplifting
Yellow is known as the most energetic and uplifting of all colors. It represents joy, happiness and warmth. Combining vibrant yellow against the deep foundation of black creates a look that is both energizing and upbeat.
3. Versatile for Any Style
While black and yellow pop against each other, they also pair well with more muted tones like grays and browns. This makes a black and yellow palette very versatile for achieving different styles – from contemporary to farmhouse chic.
4. Gender Neutral Appeal
Black and yellow have broad appeal across age groups and genders. Sporty black and yellow combos work just as well for girls' rooms as boys'. Both colors work with any style from whimsical to modern.
5. Easy to Implement
Going bold with black and yellow is one of the easiest color combinations to implement. You can start small by adding punches of yellow pillows, art or flowers against a black backdrop. Slowly add more black and yellow elements as you get comfortable.
Tips for Decorating with Black and Yellow
Decorating with a bold black and yellow color scheme is energizing, fun and stylish. Here are some top tips for implementing this dramatic combo in your home:
Use Yellow as an Accent
Since yellow has such a vibrant presence, a little can go a long way. Use yellow judiciously as an accent against a foundational black backdrop for the biggest visual impact. Try displaying clusters of yellow flowers or apples in a black vase.
Add Pops of Pattern
Don't be afraid to mix patterns and textures like black and white stripes with yellow polka dots. The contrast will be striking. Black and white graphic prints also pair beautifully with solid yellow accents.
Use Different Shades of Yellow
Vary shades of yellow in your black color scheme for added interest. Try pairing pastel yellow with mustard or golden yellow against jet black. Mixing yellow tones keeps the look sophisticated.
Add Metal Accents
Polished silver, gold and brass metals pair gorgeously with black and yellow. Try gold picture frames on black walls or a silver tray holding yellow candles. Metallic accents give this bold color scheme an elegant, finished feel.
Anchor with Neutrals
While you want black and yellow to stand out, use creams, grays and wood tones to anchor these bold colors. Neutral foundation shades prevent black and yellow from feeling overwhelming.
Black and Yellow in Various Rooms
The striking black and yellow color combination can be implemented throughout your home. Here are some creative ways to go bold with black and yellow in various rooms:
Living Room
The living room is a great place to showcase a bold black and yellow color scheme. Paint or paper the walls black then add yellow accents through pillows, poufs, flower arrangements and art. For a retro vibe, display yellow graphic art against a black gallery wall.
Kitchen
The kitchen is another fun canvas for going bold with black and yellow. Paint upper cabinets black while lower cabinets remain a wood tone for contrast. Add yellow bar stools or a rug with yellow geometric patterns. Display yellow dishware like mugs or mixing bowls against black countertops.
Bedroom
Create a contemporary black and yellow bedroom with black walls or headboard and bright yellow bedding. Continue the color scheme with yellow pillows, area rugs and lamp shades. For a youthful accent wall, paint a geometric yellow pattern against black.
Home Office
Energize your workspace by painting built-in bookshelves, cabinets or an entire accent wall black. Place yellow desk accessories and office supplies against this modern black backdrop. Throw in a yellow chair or striped black and yellow area rug.
Kids' Room
Black and yellow make a fun, vibrant combo for a kids' or teen's bedroom. Paint stripes or geometric shapes using the two colors. Decorate with yellow bedding, window treatments, wall art and accessories against black furniture or walls.
Bathroom
Make even a small bathroom pop with black and yellow accents. Paint the walls black then add a yellow shower curtain, bathmat, soap dispenser and mirror frame. Place a vase of yellow sunflowers on the vanity against the dramatic black walls.
Standout Examples of Black and Yellow
Looking for more inspiration on rocking a bold black and yellow color palette? Here are some stunning spaces to spark your creativity:
Black and Yellow Modern Kitchen
This contemporary kitchen goes bold with matte black cabinets, backsplash and kitchen island against bright glossy yellow lower cabinets. Yellow and black barstools provide the perfect accent.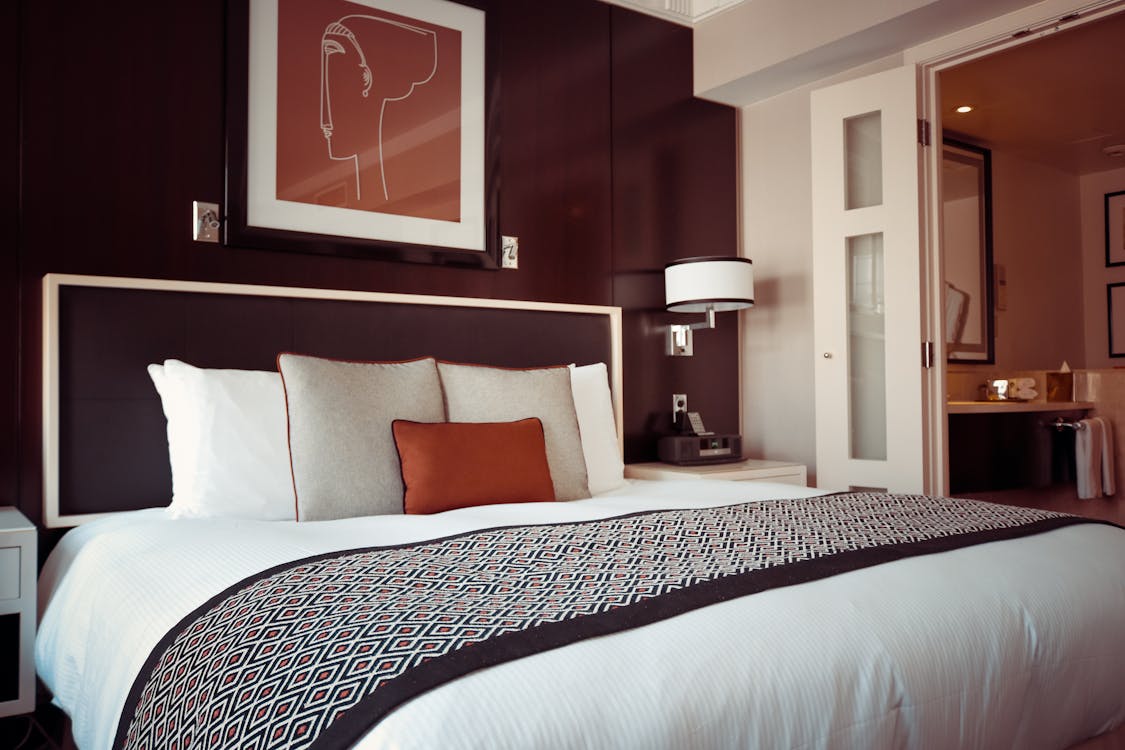 Black Door, Yellow Walls Foyer
This entryway makes a dramatic first impression with glossy black front door against cheerful sunshine yellow walls. A chic black console and framed yellow prints stylishly tie the look together.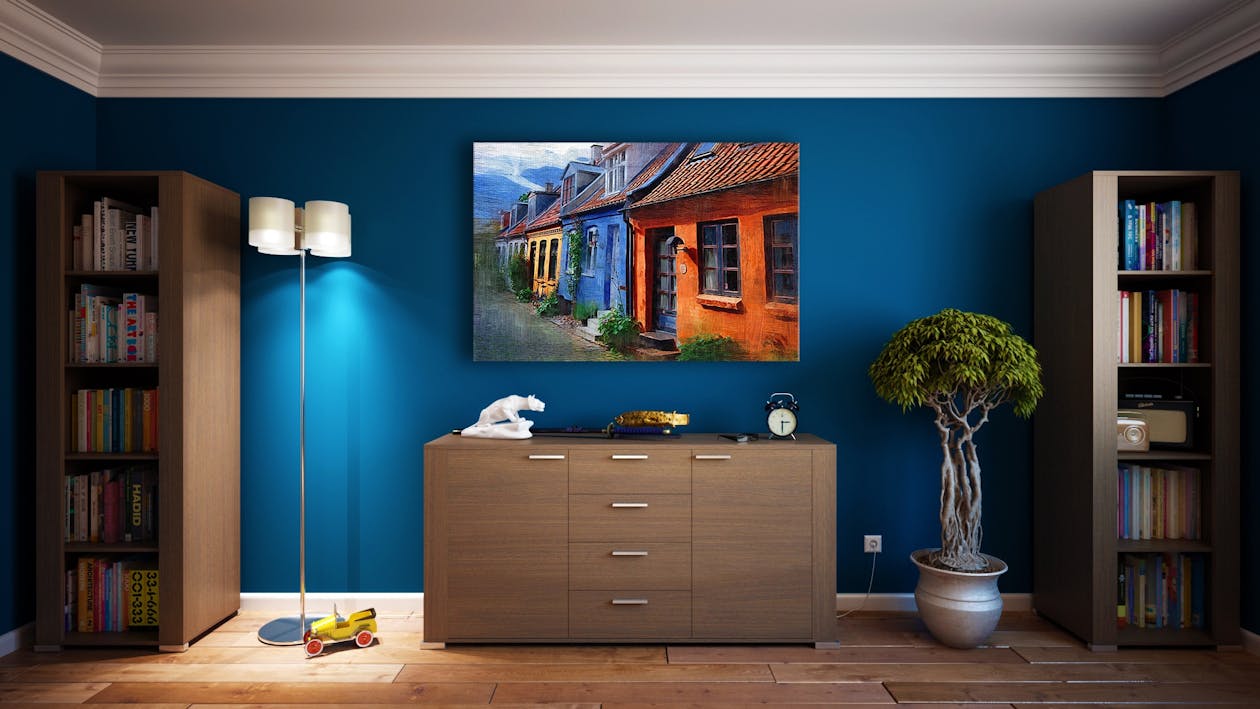 Bright Yellow Accent Wall with Black Furniture
The vivid yellow accent wall in this modern black bedroom really pops against the crisp white walls and black nightstands. Yellow and black patterned bedding continues the dramatic color scheme.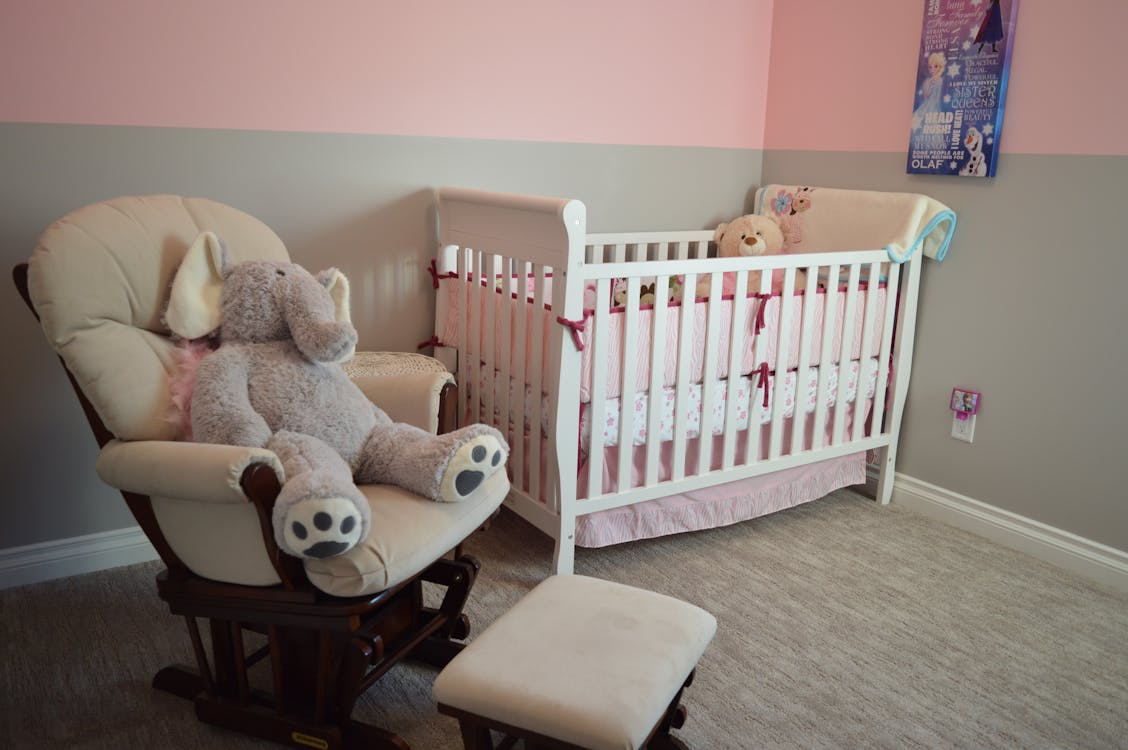 Black and Yellow Abstract Wall Mural
This contemporary living room takes black and yellow to the max with a bold geometric abstract wall mural. The artsy vibe is continued through yellow pillow accents against sleek black leather furniture.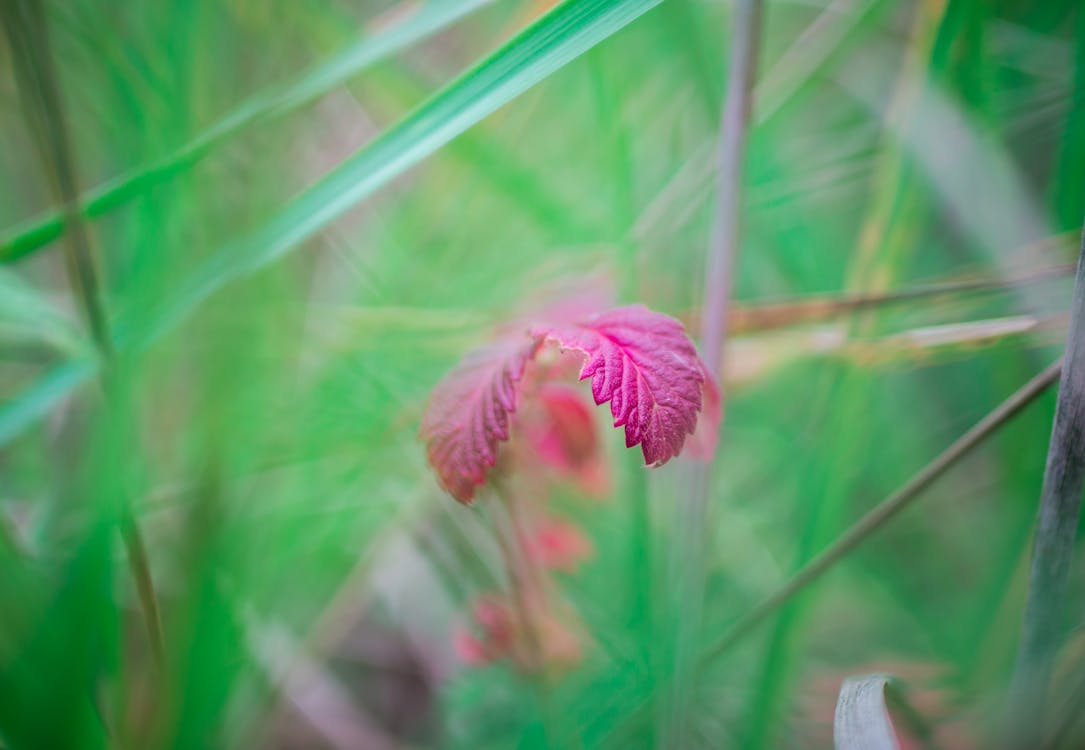 Photo by Simon Berger on Pexels
Black Kitchen Cabinets Yellow Bar Stools
For a look that really pops, pair jet black kitchen cabinets with glossy yellow bar stools. Yellow window treatments in an organic leaf print soften the dramatic combo.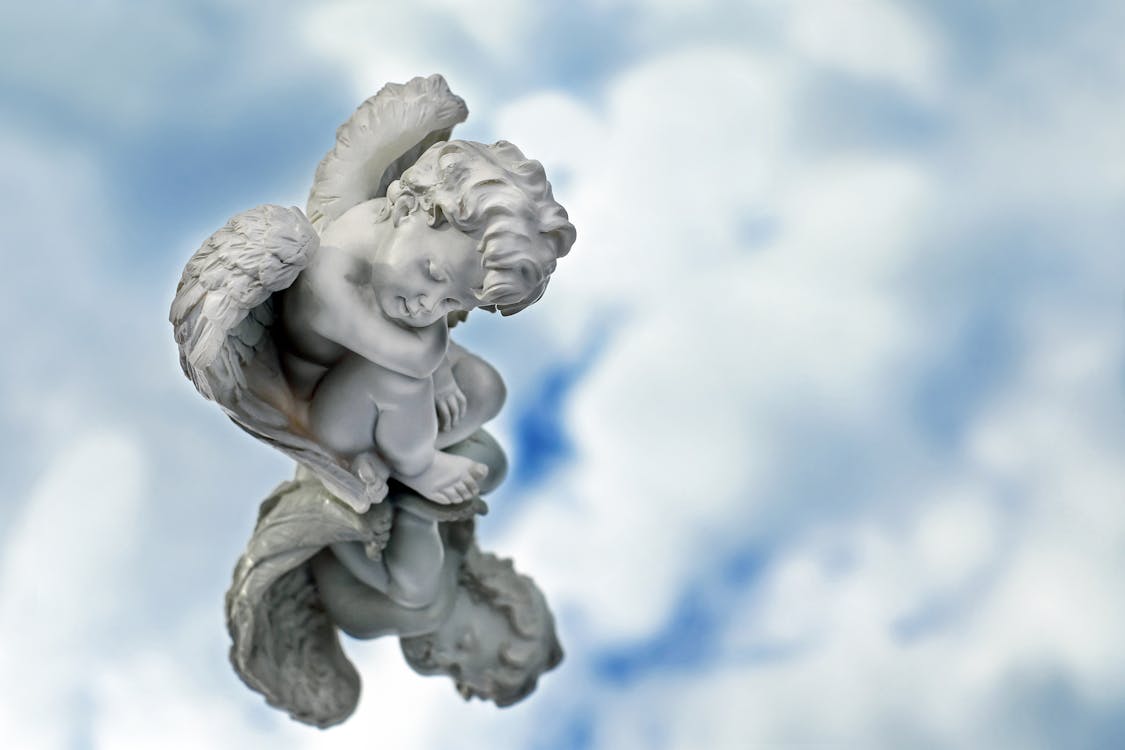 Frequently Asked Questions About Going Bold with Black and Yellow
Still have some lingering questions on rocking a black and yellow color scheme? Here are answers to some frequently asked questions:
What colors go well with black and yellow?
Black and yellow pair beautifully with neutral tones like white, beige, gray and wood brown. Metallic accents in brass, silver and gold also complement this bold duo. For soft accent colors try pale pinks, light sage greens or sky blues.
What does the color yellow and black represent?
Together black and yellow are iconic symbols of danger, caution and transportation in our culture. They are used on traffic signs, hard hats and taxi cabs as high visibility warnings. Yellow alone represents energy, joy and warmth while black conveys sophistication, luxury and elegance.
Is yellow and black a good color combination?
Yellow and black is considered one of the most powerful color combinations due to their high contrast when paired. The eye-catching vibrancy of this duo makes it an excellent choice for bold and dynamic designs. Black enhances yellow's friendly qualities while yellow softens black's serious mood.
What colors make yellow stand out?
Placing vibrant yellow against a dark color like black, navy or charcoal makes it stand out the most. Using yellow as a bright accent against these deeper shades creates visual contrast and makes the yellow pop. White backgrounds also make shades of yellow pop beautifully.
Should you paint a room black and yellow?
Painting a room completely black and yellow can be overpowering, but using one color as a focal point against the other can work beautifully. Try a black accent wall with vibrant yellow art and decor or vice versa. You can also paint stripes or geometric patterns using both colors for a dynamic look.
Conclusion
The bold combination of black and yellow packs a visual punch in interior design. Going bright with energetic yellow pops against sophisticated black backgrounds creates an eye-catching color scheme that's both dramatic and fun.
Use this primer on rocking black and yellow throughout your home – from living rooms to kitchens and bedrooms. Keep yellow accents vibrant but minimal against foundational black shades for the best contrast. Don't be afraid to add pops of pattern, metallic accents and neutral tones to give this powerful duo a polished look. From abstract murals to graphic pillows, black and yellow is a foolproof choice for making a memorable modern design statement.